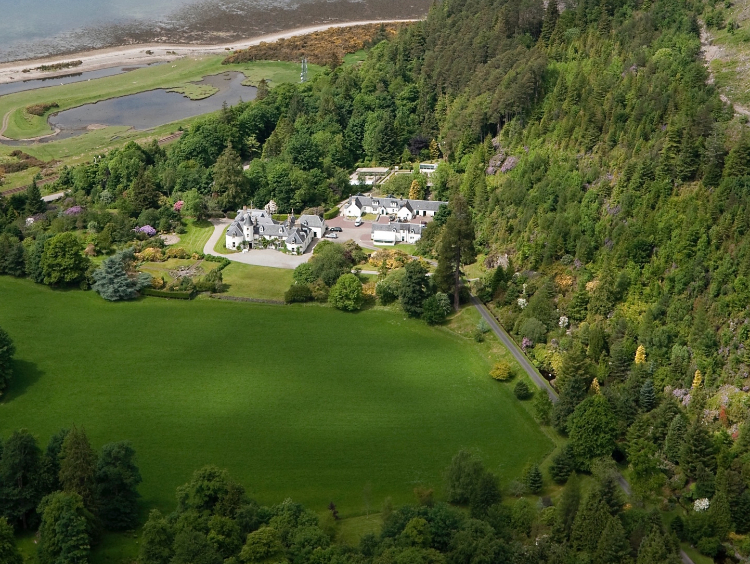 Welcome to Attadale Gardens
A Scottish Highland Garden in Wester Ross
Buy your entry tickets online
Just remember to bring the email with you!
For details of opening dates and times please click on Visitor Information button above
Nicky Macpherson, the creator of Attadale Gardens, sadly died In October 2018.
Back in the late 1980s, when major storms brought down the tall old Scots pines that grew above the garden and down the drive, Nicky seized the opportunity to create something new. The hillside had to be clear felled and over a thousand new trees were planted. This was only the beginning. Inspired by the huge holes left by the tree roots, she planned the start of a series of ponds and a new water garden was created in the following years. These events provided the initial impetus for a whole series of new ideas introduced over 30 years. With an average rainfall of 80" (200 cm+) a year, managing water has always been a significant issue here.
Thanks to her inspiration, there are now almost 20 sculptures scattered throughout the garden. She has continued to add to the collection almost to the end; the soaring eagle beyond the geodesic dome and the owl in the kitchen garden were the newest ones to join the collection. The kitchen garden has become a source of interest right through the year with kale and Brussels sprouts still available at Christmas, while the sunken garden set to one side of the front of the house offers colour throughout the year with succession planting to ensure interest is maintained. More recently the peace garden was created with planting inspired by the end of the First World War, there are French Peace roses, German astilbes and last year saw a colourful collection of sweet peas in red, white and blue to echo the colours of the British flag. The Japanese garden was a practical response to the challenge of an area that could fill up with water at certain times of year which meant that grass was not an option.
Nicky was still involved with planning the garden until the very end and her last project, (drawing shown below), a plan to replace a large stand of bamboo, that had grown out of control is still in the process of being planted out.
Frances MacKenzie and Pamela Bruce, the gardeners are working with a drystone wall that creates a barrier to hold the earth back despite heavy water flows after rain and the flowers planted will appear to be water flowing over and down towards the burn running below. The original of this design can be seen in the DIY Cafe.
From the BBC Radio Scotland programme 'Out of Doors' where they travel by train to Attadale and visit the garden.